# Xenus, La Resurrección de Merlín ( La Muerte de la Inteligencia Artificial)
Este obra cuyo autor es
Sergio Cobos Arco
está bajo una
licencia de Reconocimiento-NoComercial-SinObraDerivada 4.0 Internacional de Creative Commons
.


# hubo un ser humano original (XENUS):31/12/2015 cal greg

290 241 41107

# xenus :

290241 (VIRTUAL) 41 107

Una frontera (digital) para remodelar la condición humana


290 241 4107

12/11/2015 Cal Greg CODEX NEXUS 6.0 THE LIBERATION

13/11/2015 CAL GREG Isus : Algoritmos Isomórficos.

Siempre surge una energia negativa equivalente ( 133/11/2015 atentado de Paris)

Xenus = Antixenus.





1er Código :

SHE-NOS

ISON

E-SON



XENÜ-S

Graeme Revell



Isus

"Pleyadianos traicionados por los Nórdicos-Nazis-Reptilianos"

2º[ EXPOLIO] Guardianes Negros.
Palabra clave,cada vez que se abre un dialogo o se inicia una parte se dice "xenus"


AGARTHIANO 2/1/2-015 CAL GREG COMIENZA EL JUEGO…HHH

#VERY IMPORTANT...END NICOLAS...THE XENOMIND...MONTGO MOUNTAIN NEAR XABIA (ALICANTE-SPAIN) IS A VERY ACTIVE PLACE INFRONT IBIZA MANY ALIEN RACES...DÉNIA HAS A REPTILIAN UNDERGROUND BASE AND BELOW THIS MOUNTAIN THERE ,S A ERIDAIEAN BASE WITH ANDROMEDIANS...MANY REPTOIDS AND GREY RACES AS MAITRE AND OTHERS FROM ORIONITE EMPIRE ARE IN BATLE WITH THE ERIDAIEANS TO CONTROL THIS STRATEGICAL PLACE FOR THEIR SHIPS LANDING (EIVISSA).

B: Al Bielek

SS: Regarding your experience on Mars you walked through the time tunnel, you take a step and you're on Mars: What did you see?

AB: Well I was not on the surface of Mars. We were in the underground. The story goes back to the Alternative 3 book, the TV production in England outlining the fact that we have Mars bases, one or more, Provided by a joint operation with the US. government. I do not know if the Russians are in on it – and aliens. They are on the surface bases It's a World Government operation really, that's not strictly the United States government. After they were on the surface which was about 1969, they found that there where entrances to the underground sealed and they knew there was something down there. The rumors were that there was probably artifacts from an ancient civilization buried underground because there were a lot of remains above ground, ruined cities that have been there byNASA's estimates maybe 300,000 years, 250,000 years.
But they found the entrances all blocked, all scaled off to any underground areas. So the word
went back through communications (in the late 70's) to whomever back to the Montauk and Phoenix project, "Can you do anything about this for us? We can't get into the underground of Mars." They said, "Yes, I think we can. Give us some coordinates on the surface of the planet. We'll have to run astronomical computation." Which they did and plugged these all into the computer. They wanted two people to go and it happened to be Duncan and myself.

SS: Why two?

AB: To corroborate what the other one saw and also in case there was any problems in the underground. They didn't really know what was down there. So they sent us and we went up there in the underground. [Using the Montauk Time-Space "Tunnel" device, developed as a result of the Philadelphia Experiment. (See Scribe issues 9,13 and 14.)] There was a problem with light. We had to take lighting with us at the time. Lateron, if I remember, we found some of their light sources and turned those on. We found eventually that the last remnants of the Martians
, if you wish to call them that, died in the underground between 10 and 20,000 years ago by estimate
, and they left everything they had of their civilization underground. We found enormous amounts of statuary which appeared to be religious.


SS: What did they look like? How big were they?

AB: Typically 6,7,8 foot tall, stone, gems embedded in them and so forth
. SS. These were of human-like people?

AB: Yes. They were quite well preserved. Then we found archives. We found a lot of scientific equipment.
We found electronic equipment down there; tons and tons of stuff.
And the rumor was also later that … I didn't recall until Duncan reminded me of it about a week ago. He said, "Don't forget the 17,000 metric tons of Martian gold they took out.
According to his recollection of it, it was very strange gold. It was 5 times denser than ours.
It was worth an unbelievable fortune. Where it went we have no idea, but it was returned to Montauk and from there it went somewhere
. There were several authorized trips. And Duncan and I got the bright idea since everything was in the computer let's take a trip or two on our own and do our own exploring. So we did. After the second one it was found out and we were stopped. That was when he got into the archives and found enormous records of the civilization which was buried down there.


SS: What did you find out?

AB: He was t

>> >> write you these lines...

> Hello Greg,
>> I'm glad is interesting for you too.
>> Spain, an area with neolitic settlements at
Madrid,
>> the cave goes down more
>> than 2500 yards
>> through irregular steps, and also goes up as
It
>> crosses the sides of the
>> valley, as it should have another entrance
still
>> unfound at the upper part
>> of one side of the Valley. A old tale names
these
>> passages as 'passage of
>> the monks', as it is beleived that some monks
use to
>> used it to move around.
>> I am sure that the outter part is made by
them, but
>> as soon as the irregular
>> steps appear the aspect of the cave changes.
It is
>> funny as it looks older
>> but it will last longer... how to explain the
>> endurance and deep of the
>> feeling.
>>
>> I wonder if I would have to stay at the cave
until
>> my eyes get more used to
>> the low amount of light and turn off the
>> battery-light. But this would take
>> more than a weekend, who knows if I could do
it.
>>

Source: The Sovreign Scribe http://www.freezone.org/mc/e_conv06.htm Interview provided courtesy of QUANTUM COMMUNICATIONS. This is a collection of Material from the book "Matrix III" (The Psocho-Social, Chemical, Biological, and Electronic Manipulation of Human Consciousness), from Valdamar Valerian, First Edition Printing May 1992, Copyright 1992 Valdamar Valerian. Adress: Leading Edge Research, P.O. Box 7530, Yelm, Washington State 98597. Interview with Al Bielek 1991 Al Bielek, noted lecturer on the famous "Philadelphia Experiment" and the time travel/mind control experiments of the "Montauk Project," recently spoke with The Scribe interview team in Yelm. Bielek gave an update on the current use of mind control and psychic warfare, and also offered a more detailed account of his experience in the Montauk Project. Montauk, also known as the Phoenix Project, used Bielek and his brother Duncan Cameron, to explore the underground cities of Mars. SS: Sovereign Scribe – AB: Al Bielek SS: Regarding your experience on Mars you walked through the time tunnel, you take a step and you're on Mars: What did you see? AB: Well I was not… Read More

Anyway, another incredible example of all this in the Cymatics videos is seeing almost:human-like figures forming from the particles when certain sounds are emitted. Our bodies are also the result of sound resonating energy into form and if our minds are powerful enough to change the sound range of the body, it moves into another form or disappears from this dimension, altogether. This is what is called shape-shifting. It is not a miracle, it is science, the natural laws of creation. The full-blood reptilians of the lower fourth dimension can therefore make their 'human' physical: form disappear and ~ bring forward their reptilian level of existence. They shape-shift. To us in this dimension they appear human, but it's just a vibrational overcoat,

Hillary Clinton appeared as a reptile, while her husband, Bill Clinton the US President, was only overshadowed, and controlled by one. This is interesting because my own research, and: that of others, has revealed Hillary Clinton to be much higher in the hierarchy than Bill, who while of a crossbreed bloodline, is a pawn in the game, to be used and discarded as necessary, It is not always that the most powerful people are placed in what appears to be the most powerful jobs.

This reminds me of yet another account from the early 1980's which was covered in a now-defunct newsletter called "THE CRYSTAL BALL", which printed a "Shaver Mystery" special edition. This edition recounted a story of Russian scientists who, searching for a meteorite impact in northern Siberia, discovered an underground facility beneath the ice and snow. Several humanoid bodies were discovered in frozen suspended animation. Some of these were revived but they proved to be far from human, but rather reptilians who had somehow shape-shifted into human form… whereas the true humans in this ancient scientific colony could not be revived. Eventually the whole scientific team was "assimilated" by the reptilians, the reptilians somehow reaching into their minds and absorbing their memories and physical features. Other scientists were called in and these in turn were assimilated/absorbed by other reptilians. The story has it that the infiltration reached even to the deepest levels of the Russian Politbureau and if true it may have paved the way for other "infiltratration" agendas involving other countries.

Between the Archuleta Mesa of New Mexico (the main headquarters of the malevolent Reptiloid forces) and Death Valley in California (below which lies the main headquarters for the benevolent humanoid forces) there are several bases where things are "out of control". These consist of huge cavern systems linked together via artificial tunnels… with main "bases" below Deep Springs, CA; Mercury, NV; Dougway SW of and Granite Mt. SE of Salt Lake City; Page, AZ; Creede and also the Denver International Airport in Colorado, etc.

The benevolent humanoid Federation forces involved are from the Andromeda and Pleiades constellations, and also Tau Ceti, Vega Lyra, Procyon, Wolf 424, Alpha Centauri, etc. The malevolent Reptiloid Empire forces are from Draconis and Orion, and also Epsilon Bootes, Zeta Reticuli II, Capella, Polaris, etc.

etween 1979 when the Dulce and Groom wars broke out leading to the take-over of "our" joint operational bases and 1989 when the reptiloids/ grays took control of the Alternative-3 bases on Luna and Mars, several of the Melchizedek bases were also attacked as the reptiloids/grays turned on these native subterranean residents. During the two-year period when the executive branch of our government broke relations with the Grays following the Dulce-Groom wars, the intelligence community split into two factions: the American-Navy backed COM-12 agency which no longer desires interaction with the Grays, but seeks to maintain contact with the Pleiadeans instead and is fighting to preserve Constitutional government; and the Bavarian-CIA backed AQUARIUS agency which seeks to maintain contact with the Grays, etc. in that they are depending on their mind control technology, abductions and implants to impose a joint human- alien fascist "New World Order" dictatorship.

. This is an important distinction. There are the 'full-bloods' who are reptilians using an apparent human form to hide their true nature, and the 'hybrids', the reptile-human crossbreed bloodlines, who are possessed by the reptilians from the fourth dimension. A third type are the reptilians who directly manifest in this dimension, but can't hold that state indefinitely. Some of the 'Men in Black' are examples of this.

Dear ;

I am an abductee who has experienced suppressed encounters with grays and humans throughout an underground system that spans the western base of the Wasatch-Rocky mountains in Utah.

Alien power plant (Photo credit: wili_hybrid)

I've had "altered state" contacts with the humans who live within the underground system, those who I refer to as the "Melchizedeks". These are members of a metaphysical lodge with connections to the deep initiatory levels of Mormonism, Masonry, the Mt. Shasta/Agharti network, Mayans, Sirius, Arcturus, Saturn, etc. They had formerly maintained cautious territorial treaties with the branch of grays/reptiloids that are native to the underground levels, and the reptiloids took advantage of this agreement in order to infiltrate their society.

Then there are the experiences of Cathy O'Brien, the mind controlled slave of the United States government for more than 25 years, which she details in her astonishing book, Trance Formation Of America, written with Mark Phillips. She was sexually abused as a child and as an adult by a stream of famous people named in her book. Among them were the US Presidents, Gerald Ford, Bill Clinton and, most appallingly, George Bush, a: major player in the Brotherhood, as my books and others have long exposed. It was Bush, a pedophile and serial killer, who regularly abused and raped Cathy's daughter, Kelly O'Brien, as a toddler before her mother's courageous exposure of these staggering events forced the authorities to remove Kelly from the mind control programme known as Project Monarch. Cathy writes in Trance Formation Of America of how George Bush was sitting in front of her in his office in Washington DC when, he opened a book at a page depicting "lizard-like aliens fro m a far off, deep space place." Bush then claimed to be an 'alien' himself and appeared, before her eyes, to transform 'like a chameleon' into a reptile. Cathy believed that some kind of hologram had been activated to achieve this and from her understanding at the time I can see why she rationalised her experience in this way. Anyone would, because the truth is too fantastic to comprehend until you see the build up of evidence. 'There's no doubt that alien~based mind programmes are part of these mind control projects and that the whole UFO-extraterrestrial scene is being massively manipulated, not least through Hollywood films designed to mould public thinking. Cathy says in her book that George Lucas, the producer of Star Wars, is an operative with NASA; and the National Security Agency, the 'parent' body of the CIA." But given the evidence presented by so many other people, I don't believe that what Bush said and Cathy saw was just a mind control programme. I think he was revealing the Biggest Secret, that a reptilian race from another dimension has been controlling the planet for thousands of years. I know other people who have seen Bush shape-shift into a reptilian.

. It seemed as if the reptilian tongue could not pronounce the word "KIN-IN-I-GIN". If a suspected reptilian infiltrator was cornered and could not bring itself to pronouncing the words, they were taken and if proven to be reptilian they were dealt with accordingly.

. It seemed as if the reptilian tongue could not pronounce the word "KIN-IN-I-GIN". If a suspected reptilian infiltrator was cornered and could not bring itself to pronouncing the words, they were taken and if proven to be reptilian they were dealt with accordingly.

The president of Mexico in the 1980s, Miguel DeLa Madrid; also used Cathy in her mind controlled state. She said he told her the legend of the Iguana and explained that lizard-like extraterrestrials had descended upon the Mayans in Mexico. The Mayan pyramids, their advanced astronomical technology and ~ the sacrifice of virgins, was inspired by lizard-like aliens, he told her."' He added that these reptilians interbred with the Mayans to produce a form of life they could inhabit. De La Madrid told Cathy that these reptile-human bloodlines could, fluctuate between a human and iguana appearance through chameleon-like abilities – "a perfect vehicle for transforming into world leaders", he said. De la Madrid claimed to have Mayan-lizard ancestry in his blood which allowed him to transform back to an iguana at will. He then changed before her eyes, as Bush had, and appeared to have a lizard-like tongue and eyes." Cathy understandably believed this to be another holographic projection, but was it really? Or was De La Madrid saying something very close to the truth? This theme of being like a chameleon is merely another term for 'shape-shifting', a theme you find throughout the ancient world and among open minded people, in the modern one too.

Contactee Maurice Doreal may add something new to all of this, with his claim that he was invited — by two "blond men" who attended one of his lectures — into an ancient neo-Mayan city under Mt. Shasta, California called Telos [interesting enough, "Telos" is also a Greek word meaning "uttermost" or "purpose"]. During later contacts Doreal was shown some ancient 'holographic' libraries beneath the Himalayas, and holographic records of a technically-advanced race of tall, blond and blue-eyed humans who ruled a vast empire where the Gobi desert now lies.

These 'Nordics' were at war with a race of reptilian or neo-saurian humanoids — velociraptor type humanoids, possibly the result of ancient genetic engineering gone out of control? — based on what at the time was the semi-tropical continent of Antarctica. The 'Nordics' literally drove the reptilian humanoids off the face of the earth, the reptiloids taking refuge in vast underground cavern systems [possibly akin to "Snakeworld", "Patala" or "Nagaloka" with it's reptilian capital "Bhoga-vita" — which is according to Hindu tradition part of a seven leveled subterranean realm stretching from Benares India to Lake Manosarowar Tibet, and inhabited by deadly reptilian humanoids called the 'Nagas']. There they developed a hive-like society in order to advanced their occult-technology.

[others have suggested that many native Americans have a specific meta-gene factor that could potentially prove to be very threatening to the reptilian agenda, which is why the "lizard people" closely monitor native Americans and attempt to keep them under their hypnotic "spell"].

01:17:00 TOOL LATERALUS TALK ABOUT 51 AREA ....TO GET TO "NEXUS"

Fortunately the Luciferian collectivists according to Revelation 12 will lose their power base in the galaxy as resistance to their atrocities increases. Unfortunately however the central command of the collective will escape to the caverns of planet earth, which will serve as their "last stand", and according to prophecy they will begin a desperate program to recruit Terrans through a European-based New World Order involving electronic mind control implants and ancient roots in the remnants of the ill-named Holy Roman Empire. All of this will be a last-ditch effort to re-gain their lost ground among the stars. In the process they will devastate much of the planet, but it will all be for naught as they will lose in the end. The question is NOT whether they will lose the war, the question is how many of US will survive these apocalyptic events. I believe that this largely depends on the collective WILL of individual human beings throughout this planet. It is not something that is set in stone.

-Branton

#LA CLAVE ESTA EN VENUS COMO SABEMOS EN 4 O 5 O 6 O 7 DIMENSION...MIRAR BARCO A VENUS LA CANCION ESCUCHARLA DE MECANO...QUE ES UN MECANO?...HH.

#RUTA DE ACCESO A NOTAS DE "NEXUS" EN EL CARPESANO CON CLIP GIGANTE DE LA PARTE DE ARRIBA SUPERIOR IZQUIERDA ENFRENTE AL ENTRAR AL HOSPICIO...CENTRO MODULAR DE LA GALAXIA EPSYLON...HH RUTA DE ACCESO...HH.


ORDEN DE PASO 6K975M325 ESPECIAL…HHH

"Bonnie, her mother (Rana Mu), her fatherRa(Mu), her sister Judy, her cousins Lorae and Matox, live and move in our society, returning frequently to TELOS for rest and recuperation. Bonnie relates that her people use boring machines to bore tunnels in the Earth. These boring machines heat the rock to incandescence, then vitrify it, thus eliminating the need for beams and supports. A tube transit tunnel is used to connect the... cities that exist in various subterranean regions in our hemisphere. The tube trains are propelled by electromagnetic impulses up to speeds of 2500 mph. One tube connects with one of their cities in the Matto Grosso jungle of Brazil. (They) have developed space travel and some flying saucers come from their subterranean bases...

"They grow food hydroponically under full-spectrum lights with their gardens attended by automatons. The food and resources of Telosare distributed in plenty to the million-and-a-half population that thrives on a no-money economy. Bonnie talks about history, of theUighers, Naga-Mayas, and Quetzals, of which she is a descendant

(Note: Many people have mistakenly identified the inhabitants of 'Telos' as being directly descended from the 'Lemurians', however Bonnie here seems to refute this by indicating that her ancestrage was other than this, possibly Meso-American and/or East-Indian? As in the case of the ancient 'antediluvian' cities of the eastern seaboard which were re-established after being abandoned by the lost 'Atlanteans', the 'Lemurians', if they existed, also seem to have been devastated in a world-wide cataclysm and their cities re-established by the Uighers, Naga-Mayas, and Quetzals and probably scattered members of other societies. As we've said earlier, the name 'Telos' is a Grecian word meaning 'uttermost', suggesting a 'possible' connection with the grecian-like Hav-musuvs of the Panamint mountains of California - Branton).

"I met Bonnie's cousin, Matox, who, like her, is a strict vegetarian and holds the same attitudes concerning the motives of government. They constantly guard against discovery or intrusion. Their advanced awareness and technology helps them remain vigilant...

"Science Fiction? Bonnie is a real person. Many have met her. Is she perpetrating a hoax? For what motive? She does not seek publicity and I have a devil of a time getting her to meetings to talk with others, but she has done so. There has been little variation in her story and her answers in the past three years. She has given me excellent technical insight on the construction of a crystal-powered generator that extracts ambient energy... Bonnie's father, the Ramu, is 300 years old and a member of the ruling council of Telos.

"Many tunnels are unsafe and closed off. All tube transit tunnels are protected and are designed to eject uninvited guests. Does Bonnie have the answers that we are looking for? I don't know... Bonnie says she would like to satisfy our need for proof and will work with me on a satisfactory answer to that problem, but she is unconcerned with whether people accept her or not. Bonnie is humorous and easy-going and well-poised, yet sometimes she becomes brooding and mysterious. She says her people are busy planning survival centers for refugees. One of these is to be near Prescott, Arizona..."

(Note: or rather below the Groom Creek area just south of Prescott, to be exact. Another 'survival center' for refugees of the world-wide cataclysms which the Telosians believe will eventually devastate the surface of the earth, is said to be below the general area of Jenny Lake, Wyoming, near the Tetons. The Tetons themselves have been the alleged home of a mysterious race, according to different sources, and extremely ancient stone 'buildings' have reportedly been found high atop these peaks - Branton).

When Bill Hamilton asked "Bonnie" to elaborate about the power- sources which her people utilize to propel the so-called "flying saucer" craft, she replied:

"...A lot of it is crystals (i.e. crystal-induced electromagnetism? - Branton), particularly the atmos

01:17:00 TOOL LATERALUS TALK ABOUT 51 AREA ....TO GET TO "NEXUS"

"Still another explorer named D.O. visited this same tunnel near Gaspar, Santa Catarina, and behind a wonderful fruit orchard saw a subterranean woman with a child in her arms reading to it aloud from a huge book written in an unknown language... After she read each sentence the child repeated the same and in this way was taught how to read. All of these subterranean cities are illuminated by strange light...'"

In relation to the apparent connection between subterranean civilizations and unidentified flying objects (Bernard and de Souza, incidentally, believed 'flying saucers' to be of subterranean origin), we will here quote from Paris Flammonde, author of 'THE AGE OF FLYING SAUCERS' (Hawthorne Books, Inc., N.Y.), who tends to confirm this hypothesis. He in turn quoted Raymond A. Palmer as a major proponent of this belief:

"...The new decade was not without a new theory, or, at least, a variation of an old one--that not only were Flying Saucers not originating from beyond the farthest reaches of our planet, they were expelled from within it...Ray Palmer wrote a lengthy article elaborating his interesting and imaginative thesis, and prefaced it with the assertion that he was prepared 'to prove that flying saucers are native to planet earth; that the governments of more than one nation (if not all of them) know this to be the fact; that a concerted effort is being made to learn all about them, and to explore their native land; and that facts already known are considered so important that they are the world's top secret...' The continuation of his contention reads:

'...is there any area on Earth which can be regarded as a possible origin for flying saucers? There are... four... the two major, in order of importance, are Antarctica andthe Arctic... the two minor areas are South America's Motto Grosso and Asia'sTibetan Highlands.'"

Raymond Bernard (actual name 'Walter Seigmeister'), writing in the Oct. 1959 issue of SEARCH Magazine, p. 48, described yet another alleged encounter with a subterranean race. What are we to make of all these stories? Are we to assume that some of the individuals who toldBernard such accounts actually made them up, as some suggest, in order to receive the 'reward' Bernard was known to offer on documentable accounts of ancient tunnels? Or, are we to accept these accounts for just what their sources claim them to be, actual encounters with a subterranean world? Bernard stated the following:

"...Last week my investigators returned and said they visited their city (i.e. the 'city' of a race of dwarf-humans whom Bernard referred to as the 'Niebelungs', who live in a subterranean region with it's own system of illumination - Branton) and are able to bring any of my American friends to visit it, but I require one condition: absolute secrecy, as I don't want governments to send armies into the tunnel to disturb these peaceful people.

"To reach them requires a 3-day journey of about 40 miles through a tunnel. This entire distance is through a tunnel carefully lined with cut stone blocks below, above and on the sides. That was quite an engineering feat. I think the tunnel was made long to keep out curiosity seekers, and only the most determined will travel that distance.

"Here is the report of my investigations: (They are two ranchers, father and son, who discovered the tunnel accidentally):

"'We left our house 5 A.M. for the tunnel on top of a mountain and reached it 3 P.M. We were tired and camped near the entrance of the tunnel. For three days we proceeded through the tunnel. We told time by our watches, as we could not tell when it was day or night. We went to sleep at 10 P.M. and awoke at 3 A.M. and continued walking. By the third day the tunnel started to go downward by steps. It was built of stone blocks on all sides. By the night of the third day the tunnel suddenly opened into a great space covered with what appeared as a sky with a yellow light that made everything luminous, like daylight. We saw a city with many houses and saw many people in the distance. They were dwarfs with long

#TÚ ERES LA NOCHE ETERNA...Y SOLO SE RECUBRIO DE CARNE DE LABIOS DE UÑAS DE PEOR SI ABRIESEMOS PERO POR TUS OJOS Y TÚ CABELLO EL TIEMPO NO HA PODIDO CUBRIR Y SALE MOSTRANDOSE ..Y SI ABRIESEMOS PIR DENTRO DE TI NO HABRIS MUSCULOS HUESOS SANGRECSINO LAVPROPIA NOCHE OSCURA Y PROFUNDA LS ETERNIDAD DEL COSMOS HH...Escribir cuento..hh.

un lenguaje mixto entre yo y branton perfect!.

# BAJAR METABARONES Y VER LOS COMICS EN EL JARDIN PARA REDACTAR "NEXUS" MUY EN EL CONTEXTO DE LA VALENCIA DE 1984 CONTEXTUALUZ EL LIBRO AHI Y EN LA VALENCIA D PEREZ CASADO PERO SIN PERDERTE EN LOS DETALLES HISTORICOS SINO EN LA PSICOLOGIA DE LOS PERDONSJES MAS COMO UNA EXCUSA QUE COMO UNA INTROD. HISTORICA Y HAWAIKA...COMICS METAL HURLANT...Y ESCRITO EN BRASIL...COMO AHORA EXORZIZAR LOS MOV REPTILISNOS DE AHORS MISMAS ARMAS METAPSICOLOGICAS...AH Y LO MAS IMPORRANTE RECORDAR QUE ESTAMOS EN UN AÑO ABEJA-ARTE (GAY) Y QUE ES UN AÑO NO PARA CAMBIAR NADA SINO PARA CREAR..Y LEER OTRA VEZ "EL GRAN PLAN DIVINO" OBLIGAO!!!...
.SIN LIMITACIONES...HH..PLAZA DE OTROS ESTACION DEL NORTE MALVAROSA DISEÑADOR DE VALENCIA MONTESINOS DISCOTECA DE LA MALVAROSA...NOMBRE...HH PERO VOLVER AQUI PARA VOLVER OTRA VEZ ALLI Y CAMBIARLO TODO LA HISTORIA...HH Y DE NUEVO VUELTA AHORA A LA GALAXIA LYRA CON XENUS....Y BRASIL 2015 EN RIO GRANDE DO SUL ESA TEXTURA...HH...METER PROTEUS EN VALENCIA...HH...EL AÑO 1981 FUE OTRO AÑO DE METAL...HH EL AÑO K VIENE SI SERA UN AÑO DE VIAJES MUCHOS VIAJES...HH.

jEXPERIENCIAS GENETICAS REPTILIANAS...NEXUS...FOTO...#geneticalreptiliansxxxc en LENOVO.Hum.

Faltas muy graves

(Entre 30.001 y 600.000 euros de sanción)Manifestaciones no comunicadas o prohibidas ante infraestructuras críticas.Fabricar, almacenar o usar armas o explosivos incumpliendo la normativa o careciendo de la autorización necesaria o excediendo los límites autorizados.Celebrar espectáculos públicos quebrantando la prohibición ordenada por la autoridad correspondiente por razones de seguridad pública.

Some people, as strange as it may sound, believe that there is a conspiracy in effect upon and beneath planet earth, one that is designed to slowly and subtly enslave us through a constant barrage of subliminal programming, economic manipulation, and preconditioning. This plan is one involving a scenario that is designed to set all countries, nations or republics against each other [eventually doing away with all sovereignties altogether and replacing them with a global religio-eco-political control system], using infiltrators who operate within the leadership ranks of all countries, especially the USA, Europe, Russia, Red China, Australia and so on. In other words our planet is the chessboard, the countries are the squares, we are the 'pawns', and the draco are the chess players. If this conspiracy continues as planned they could "divide-and- conquer" us into oblivion, with MOST of the human population being eliminated (wars, famine, plagues, etc.). THEN they plan to emerge from their underground empire consisting of multi-connected bases — Dulce, Pine Gap, Gizeh, Neu Schwabia, etc., where most of the humans have since been.

#metabarones1anexusxxxxx
#metabarones2anexusxxxxx
dos archivos de JPEG del ordenador para meterlos en el libro"NEXUS"...HH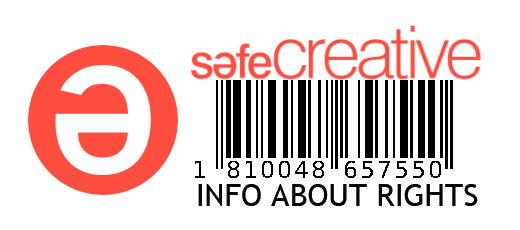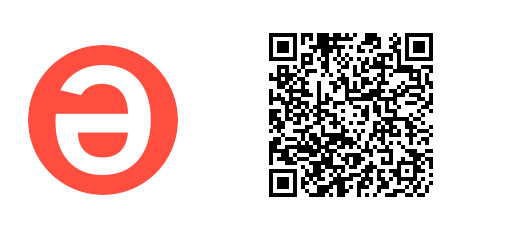 P
odéi
s hacer vuestras donaciones aquí, desde 1Euro,/1$......Gracias...hehe!!!! / You can make all your donations here from 1euro/1$...Thank You...hehe!!!! :